There are many features that set NextRetreat apart. Our easy-to-use platform is exclusively designed for team travel, unlike other sites. Teams can research, book and organise travel through NextRetreat, and our Retreat Specialists are available to help with changes to your booking, troubleshooting, and building a schedule based on your team's unique needs and trip requirements.
The main differences compared to booking sites & OTAs (online travel agencies) such as Expedia, Booking.com and Airbnb include:
NextRetreat is designed exclusively for teams
Existing platforms have limited functionalities when it comes to booking team stays, such as only allowing users to search for a certain number of rooms, not providing important details about the venue that are relevant for teams and often lacking any post-purchase support.
When planning a team trip, we understand how important details such as distance from the airport, size and quality of the venue, internet speed and dedicated workspace/meeting rooms can be for you and your team.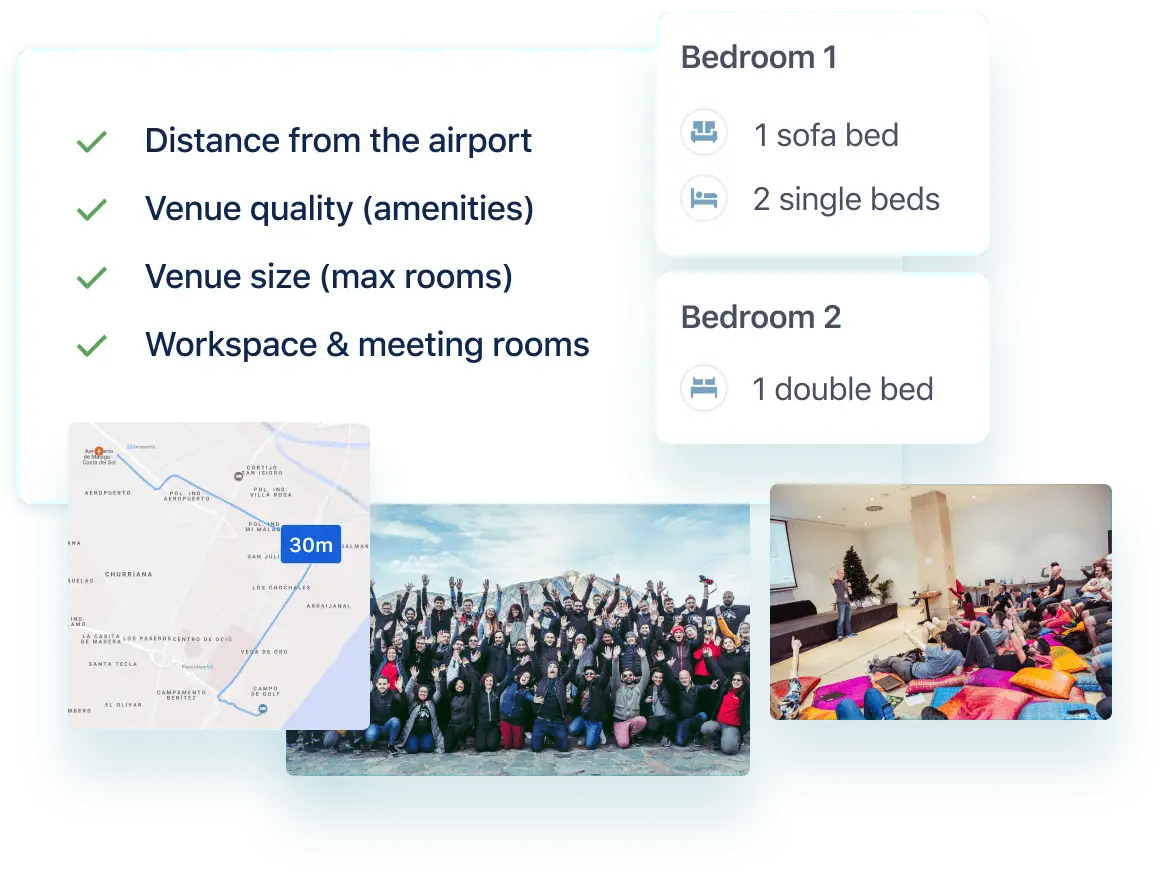 That is why we have built NextRetreat specifically and exclusively for teams.
Finding and synchronising dates, locations, venue, flights, workspace and team members is no easy task.
Prior to NextRetreat, organising team travel involved spending countless hours on Google and travel sites comparing flight options, researching destinations, looking into venues, comparing team member's availability and various other tedious details.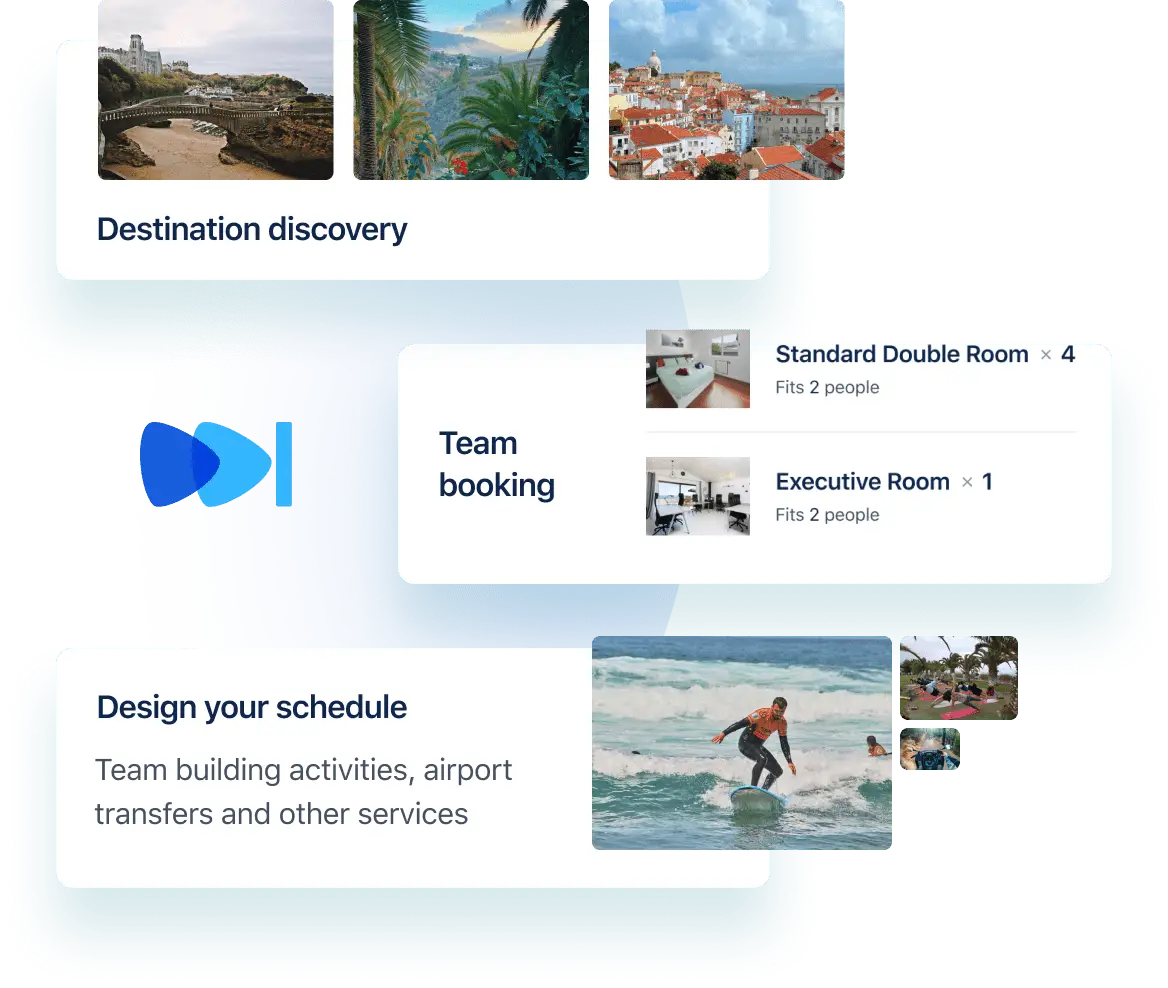 NextRetreat combines all of those elements into one easy to use solution, making team travel organisation a breeze. Our platform provides clear and transparent pricing with no hidden fees, contracts or special software.
Not only technology, but real humans
In addition to our unique, proprietary technology that expedites the travel organisation process, there are real people behind NextRetreat. Our team of Retreat Specialists are here to help design your schedule and ensure you don't miss any details when planning a team stay. NextRetreat streamlines the process of team travel organisation, automating several elements to help you spend less time on tedious trip details and more time focusing on what really matters: your business, bonding, and having fun with your team!